Uniform Standards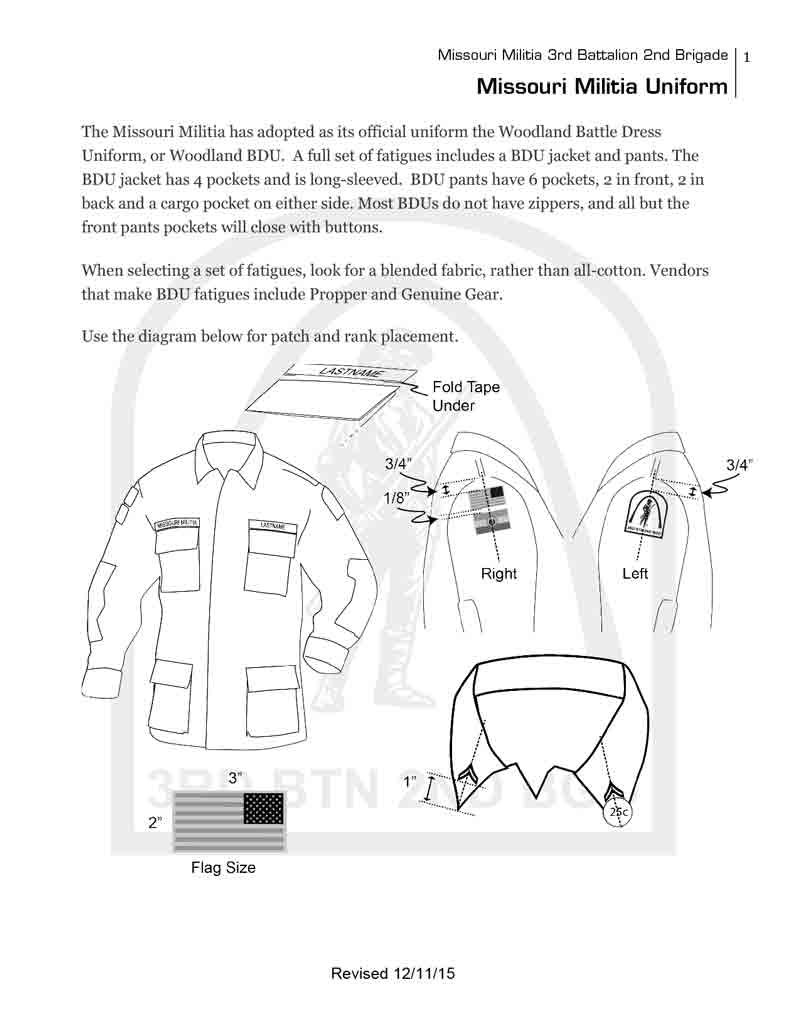 The Missouri Militia has adopted as its official uniform the Woodland Battle Dress Uniform, or Woodland BDU. A full set of fatigues includes a BDU jacket and pants. The BDU jacket has 4 pockets and is long-sleeved. BDU pants have 6 pockets, 2 in front, 2 in back and a cargo pocket on either side. Most BDUs do not have zippers, and all but the front pants pockets will close with buttons.
When selecting a set of fatigues, look for a blended fabric, rather than all-cotton. Vendors that make BDU fatigues include Propper and Genuine Gear.
Download the diagram for patch and rank placement.