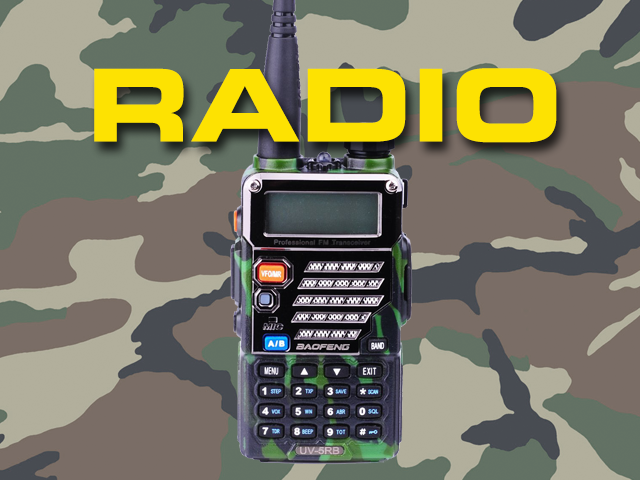 The Missouri Militia 3/2 recommends the Baofeng UV5R radio for each of its members.  It is rugged, reliable and relatively inexpensive.  It can operate on bands that do not require special licensing, as well as send and receive on HAM bands. The unit comms team can program radios so that all radios have the same channels set in the same order.
Individual members are welcome to purchase the radio of their choice, but the unit comms team can only provide support for the Baofeng radios.
The list below includes links to Amazon.com
BaoFeng UV-5RB Radio + Spare Battery – This is a basic radio kit with charger, stubby antenna and an extra battery.
Hypario®-Throat Mic Covert Acoustic Tube Earpiece – An inexpensive but reliable microphone that allows the militia member to communicate without handling the radio directly, handy for patrols where radio noise should be avoided.
Read More

»